Viv Zicari. MBACP (Accred) BACP (Reg)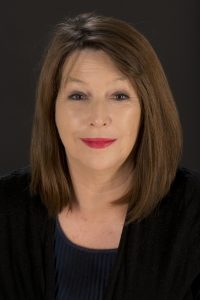 My main focus of therapy is for clients to take control of their lives. I have been in practice for over 18yrs working for MIND - and private practice. I offer a thirty minute assessment at a reduced rate of £30, the session gives you the opportunity to see if this style of therapy is what you are looking for
I can usually offer you an appointment within one week, I also offer telephone therapy and Skype therapy.
Confidentiality I adhere to the British Association of Counsellors and Psychotherapists (BACP) code of ethics.
The counselling sessions take place in professional, private and comfortable surroundings on a one-to-one basis. I work with my clients, exploring personal concerns to find ways to resolve or manage them, in an open, non-judgmental manner, whether the issues are current or throughout your life including childhood.
I am an empowerment and integrative therapist working with a variety of therapy models. Below are some of the statements clients have put to me, if you feel you are identifying with any perhaps you would like to give me a call.
What my clients say
"Viv was recommended to me by a business colleague, she has a lot of experience in the business world and asks excellent and focused questions. I would highly recommend Viv."
Johnathan London        
"I was in search of a Counsellor near to my home. I didn't really know what to expect as I had seen others in the past and felt there their styles of counselling wasn't moving me forward. On meeting Viv, I knew that I had found a Counsellor that would really help me. At the outset she explained the methods of counselling she would be using and although I was apprehensive at first about facing my issues head on, the work that Viv did with me fully prepared me for things I never thought I would be capable of achieving. I have so much to thank her for – I have become a stronger person who has faced her fears. I feel euphoric and and am now able to move forward with my life and put the past behind me."
Helen
"Looking for a Counsellor I was drawn to viv's profile. At the first session, Viv explained to me exactly what I could expect from counselling. I didn't know what to do with my anger it was ruining my life and relationships, I hated the world and everyone in it. Viv has an uncanny intuition, she opened up a completely different side to me I had never known. It was hard work and I had to be honest with myself, a first, it changed my life for the better, the work Viv did with me saved my marriage and even improved my business, and I can never thank Viv enough."
Paul Chelmsford
"After having spent the majority of my childhood being bullied by peers and people close to me, I went through my life in self-denial, taking on everyone else's problems. After a broken relationship, I became very depressed and relived a lot of my past experiences. I was looking for a counsellor close to my home and I found Viv. Viv has helped me to completely turn my life around - I have gone from a painfully shy, self-effacing woman to someone who now knows the value of herself and who is now living her life for herself. Viv has taught me that the past can be dealt with and dealing with it gives you strength and clarity. Making contact with my counsellor was the best decision that I have ever made and I would recommend Viv to anyone."
Emma France
Have you ever asked?
Why do I feel so depressed?
Why cant I motivate myself?
Why would anyone want to listen to me?
Why do I feel so anxious?
Why do I have panic attacks?
Why do I feel so stressed?
Why don't I have any confidence?
Why do I feel so alone, invisible?
Why do my relationships always go wrong?
Why do I feel so bad about myself?
Why can't I feel happy?
I have a problem with gambling
Why do I find it so hard to trust?
Why can't I stand up for myself?
Why do I hate the way I look?
Why do I feel so guilty?
I am having problems with my spouse/partner
My spouse/partner or other beats me and abuses me
Why are my moods up and down?
Why do I have low self esteem?
Why do I feel so angry?
I have ASD Autism spectrum disorder
I have ADHD attention deficit hyperactivity disorder
I have BPD borderline personality disorder
I have OCD obsessive compulsive disorder
I cannot get over a bereavement
I have just been diagnosed